1200 Cold Rolling Aluminum sheet Supplier
Aluminum 1200 is a very good atmospheric corrosion resistance and workability.Sino East supply 1200 cold rolling
aluminum sheets with the thickness of 0.200-6.0. The width is approximately 900-190025-1900.It has temper of
O, H14, H16, H18, H22, H24, H26.Aluminum sheet 1200 has a high thermal conductivity and reflectivity.
Alloy 1200 has an excellent resistance to corrosion,being a high purity aluminium.It is typically applied in heat
exchangers,equipment for chemical,fence,building,aviation industry,mechanical equipment.Properties given are
typical and should only be used for comparisons of alloys.Actual values will depend on section specification.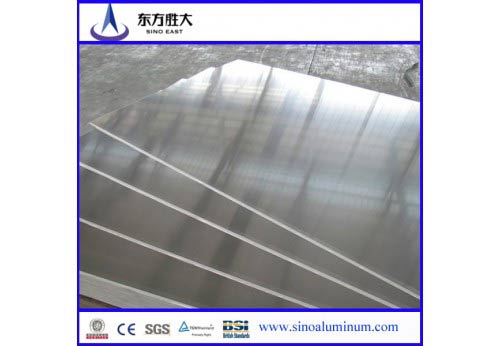 1200 Cold Rolling Aluminum sheets are precision-finished to meet the international standards for tight thickness,
tolerance,flatness and dimensional accuracy.Sound metallurgical properties for further fabrication,anodising
characteristics and a blemish-free surface make it useful in both commercial and general engineering applications.
Looking for aluminum sheet supply? Sino East is one of major aluminum sheet suppliers in the industry with a
large inventory for you to choose from.