Latest Customer Inquiries about Aluminum Sheet Suppliers in APR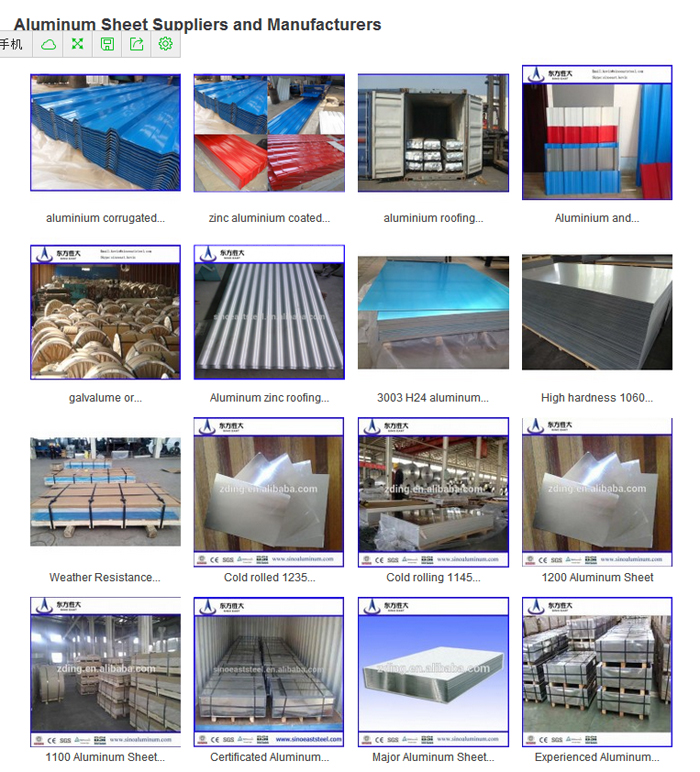 Sino East Group is one of the most reliable Aluminum Sheet Suppliers in China. We have a good reputation for high quality product , competitive price and best after-sale service. Thus, we receive inquiries from all over the world almost every day, especially from USA clients. Today, we are going to share some of them in April, 2017 with you.
1.
Mr. G
April, 19th
Dear Sir, I would like to buy 80 sheets of Aluminium (Common). Please send me your alternatives in dimensions and prices. Please make me a quotation with CIF prices port Callao / Peru. If you could not send me FOB prices. Best regards.
2.
Mr. S
April, 17th
Sir , I,ve send you an email asking for quotation , will you please check and reply ? Regards , Eng Shadi Salhab
3.
Mr. A
April, 16th
We want aluminium wire rod of 9.5mm...20Tons for the start..along with that we want sample initially to test for our analysis
4.
Mr. P
April, 13th
Give best rates FOB Tianjin Aluminum wire rods 9.5 mm dia EC Grade 1800 MT Shipment : March 2016 Payment : LC 100% at sight Revert ASAP M*** P*** E mail : m***@m***.in Skype : m***
5.
Mr. P
April, 12th
aluminum rod for electrical application, 1350. diameter 9.5 mm unit packing: Roll of 2 ton qty / month: 30 ton/month Contract: 2 years, mínimum Regards, M*** V*** SKYPE: M***.a***.v***
6.
Mr. C
April, 10th
i am looking for below product, do you produce this? Aluminum 1050 block 230mm x 230mm x 55mm, Aluminum 5083 block 73cm x 73cm x 6cm
7.
Mr. J
April, 8th
We are looking for aluminium rod as below specification, AL : 99.5% Si : Max 0.10 Mn : Max 0.10 Cu : Max 0.01 Pb : Max 0.005 Zn : Max 0.03 Dimension : 10 mm Wire Packing : Barrels on Pallets
If you want to know more about our aluminum sheet and aluminum rod, aluminum coil, aluminum profile and other aluminum products, please visit our homepage www.sinoaluminum.com. If you found the product you want, please no hesitate to contact us, we will reply you in 24 hours.