Top Installation Notes of Aluminum Sheet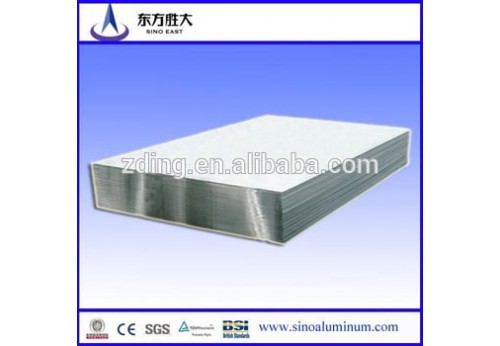 Aluminum sheet is a newly emerging domestic indoor and outdoor decorative material. There are many kinds of aluminum sheet in different brands on the market. Though it has wide application, some people haven't realized the installation notes of aluminum sheet, which lead to the short serving life. Here introduces some notes during the installation of aluminum sheet.
Protective film
People who have bought the new product know that there is always a layer of protective film on its surface. It is same with aluminum sheet. During the installation, please don't tear down the protective film to protect the surface of aluminum sheet from damaging. Under normal conditions, there is no damage for the plate if the protection film can be torn down within 6 months. It will be better to tear it down with 45 days, or it will cause residual of glue because of ageing of the film.
Direction of coating
It will be better to install as the direction on the protective film when install the aluminum sheet with metal color or stone series, or it will cause chromatic aberration because of the different direction.
Plasticizer
Please don't tape the pvc tape to the protective film directly, as the plasticizer in the tape will cause the change of the glossiness.
Installation site
It will be better to install the aluminum sheet in a dry and ventilated place and protect from heat and damp, which will help extend its service life.
Installation notes are important for the users. In order to make full use of the aluminum sheet,
aluminum sheet suppliers
will inform the users of the installation notes in advance for its better use.